Flying Förtress - Jukebox Cowboys
€

80.00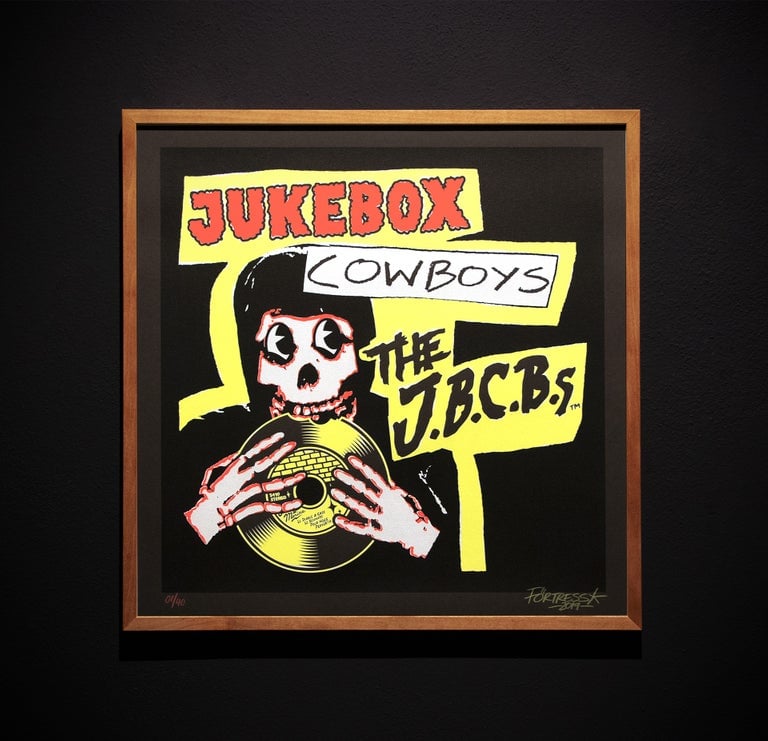 Flying Förtress - Jukebox Cowboys
Four-coloured hand-made silkscreen print on black acid free 380g Hahnemühle Archivalpaper.
Edition of 40 copies.
Signed & numbered by the artist.
Size: 50 x 50cm | 19.7 x 19.7" Inch
Sold unframed.
All sales are final and non-returnable.
Price for shipping includes handling and insured premium shipment via UPS Express.
Please note:
All orders will be packed and shipped within one week.
Shipping rates can change depending on the current conditions of the shipping company for your shipping address.
This print will be in shipped in a 10cm Ø Heavy Duty Cardboard Tube!
Non EU customers are responsible for duty tax and import fees due upon delivery.
Shipping damage must be reported within 24 hours after delivery.
We are bound by the terms of our shipping partners therefore we cannot pursue a claim if these instructions are not followed.
100% of all proceeds of these edition will be donated to future projects of the Positive-Propaganda e.V. association.
The payment of the prints will therefore be taken as a donation, which is why the prints are non-returnable.
Availability
Flying Förtress - JBCB Print
Share